Health Walks - Cuerden Valley Park
Why Walk?
Cuerden Valley Park Trust run a series of Health Walks
Each walking session will last for no more than 60 minutes and is aimed at promoting physical, mental and social well being
as well as offering many other benefits:
Lower Blood Pressure
Improve Lung Function
Lower Cholesterol
Weight Loss
Increased Fitness Levels
Reduced Risk of Coronary Disease and Stroke
Increase Bone Density and help prevent Osteoporosis
When can you get active?
Every Tuesday and Thursday at 10 am at The Barn, Cuerden Valley Park
The walks are free but we like you to give a donation of £2 towards car parking, refreshments and a little towards the running of the Park.
Cuerden Valley Park is a private Trust run by an elected trustee board and has charity status. We receive no regular income from local authorities and rely on an endowment but since 2008 it no longer provides enough income to pay the running costs of the Park hence car parking charges and a multitude of activities.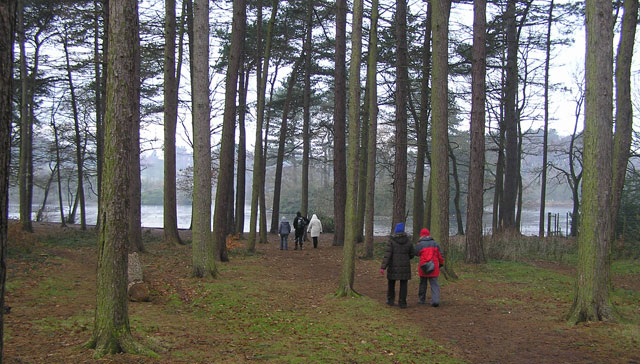 The leading walkers on Tuesday 14th December 2010
Contact us with your questions or for more details