Holidays & Visits
Damian's July 2015 visit - 29th & 30th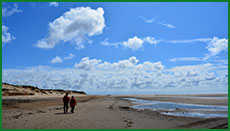 Formby Point & Brockholes
Cornwall June/July 2014 - Friday27th June - Sunday 13th July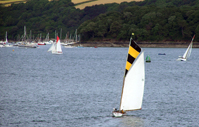 Formby August 2013 Monday 19th August - We all trooped off to the beach at Formby with Trudie, Lloyd and Jaja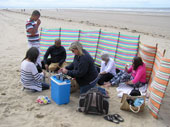 Cornwall June/July 2013 - We arrived at Daphne's around 1800 hours. After greetings, kisses and hugs I was given my job list.
Cornwall June/July 2012 - Cornwall for birthdays - the worst weather we've experienced in all our years of visiting Cornwall . . .
Cornwall September 2011 - an escape to Cornwall to stay with cousin Daphne for ten days or so . . .
Glasson August 2011 - our few days at Glasson Sailing Club with Trudie, Jo and the boys - Jaja's Story
Ride Through Trough of Bowland April 2011
A few days in Devon with Dorothy - February 2011
Cornwall July 2010 - Frank's Funeral
The May 2010 Isle of Man Race - We left Glasson at 0110 hours on Saturday morning 1st May. It was still with a clear sky. Night sailing can be enchanting, especially when you can see the stars and moon, as we could tonight. The plough was plainly visible and using the north star we negociated our way out to sea. We'll it sounds good but we just sailed out like we always do, one eye on the depth gauge and one on the buoys and Lune River buoy. ............
A few Days on the Clyde July 1979
Leyland Transport Festival, Memories, July 2009 - still to complete
The May 2009 Isle of Man Race - I boarded Chablis at around 1915 hours and waited for Ian, Gillian and David. Michael started his holiday read. At 2145 hours Michael rang Sue and she said the Chablis were delayed because Ian had had to work longer than he intended. They arrived around 2215 hours, loaded up and we settled down to sleep meaning to get up at 0500 hours for our planned departure at 0600 hours. ............
Buckingham and Devon August 2008
A few more days at Glasson 2007
Dorothy's Thirty-Several Birthday January 2007
Symonds Yat August 2005 - our first canoeing experience
Sailing Holiday 2003 - North Wales Cruise
Malta 2003 - Trudie & Lloyd take us to Malta
2001 Lancaster Canal Holiday - a few days grace in August
A few days on the Clyde 1979 - Michael's first cruise on a sailing boat, a GK24