Please click on pictures to see a larger one and text for the report
Thursday 6th June - We were lucky with another sunny morning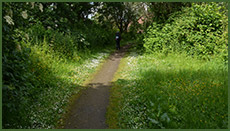 Tuesday 4th June - An unpromising drizzly start developed into

Thursday 30th May - Twenty three walkers braved the wet weather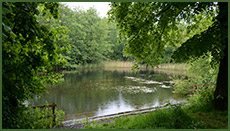 Tuesday 28th May -

Thursday 23rd May -

Tuesday 21st May -

Thursday 16th May - Another beautiful sunny morning for our walk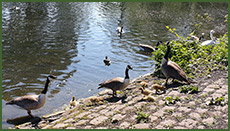 Tuesday 14th May - Another beautiful sunny day to walk in the park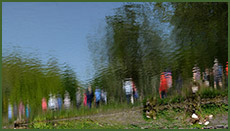 Thursday 9th May - Well the weather was not too good this morning but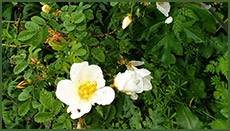 Tuesday 7th May - A lovely sunny morning for our walk led by Carmel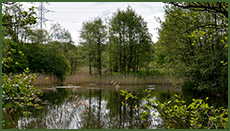 Thursday 2nd May - A day that threatened heavy rain first thing turned out to be a very pleasant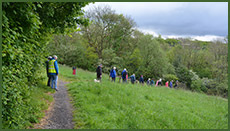 Tuesday 30th April - Our Cuerden Health walks this morning were blessed with unexpected sunny weather

Thursday 25th April - A chilly start but we warmed up as we walked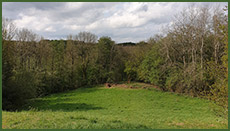 Tuesday 23rd April - A sunny morning which although not as warm as recent days warmed up as we walked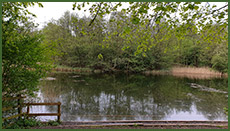 Thursday 18th April - Sixteen walkers were led by James with Irene back marking.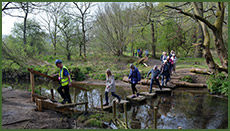 Tuesday 16th April - . . . We had two dogs today and three new walkers - two have . . . .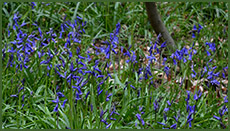 Thursday 11th April - Main group of sixteen and Paddy the dog . . .


Tuesday 9th April - Windy but beautiful sunny morning . . .

Thursday 4th April - Two nearly equal groups today on a chilly but dry and sunny morning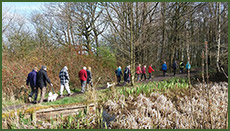 Tuesday 2nd April - A miserable start to a day which developed into a very pleasant sunny morning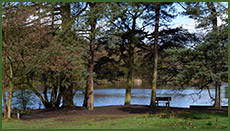 Thursday 28th March - Lovely weather for our morning in the sunshine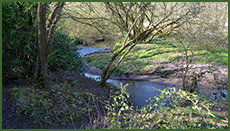 Tuesday 26th March - A dry and fairly bright morning today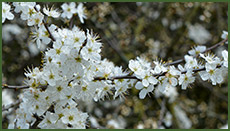 Thursday 21st March - Very pleasant morning for our walk today.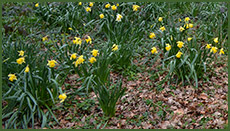 Tuesday 19th March - Very pleasant walk today the main group of 30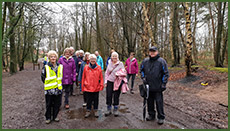 Thursday 14th March - Today we had twenty-three walkers and three dogs . . .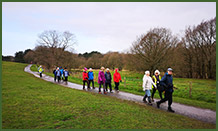 Tuesday 12th March - rather wet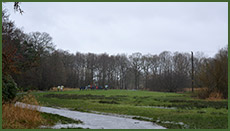 Thursday 7th March - The weather wasn't as bad as forecast but it kept a few people away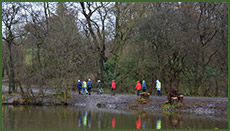 Tuesday 5th March - What started as a chilly morning improved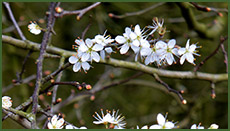 Thursday 28th February - Today we had thirty-three walkers.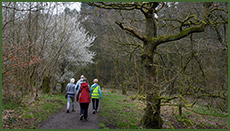 Tuesday 26th February - An amazing mild and sunny day for February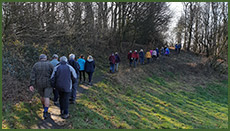 Thursday 21st February - Relatively very warm, Jimmy stripped off again, but the sun kept hidden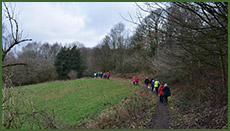 Tuesday 17th February - James leading one of his special walks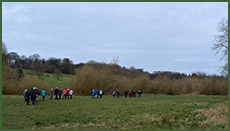 Thursday 14th February - What an amazing morning we were treated to today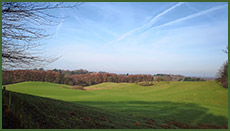 Tuesday 12th February - A steady drizzle with a sharp windy in the open areas . . .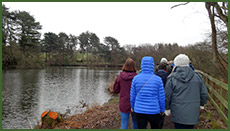 Thursday 7th February - We had a wet morning with a chilly wind at the start to our walk today which . . .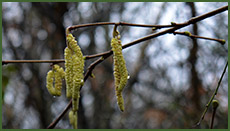 Tuesday 5th February - Dry and breezy morning for our walk today.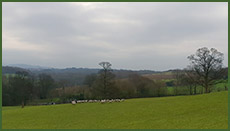 Thursday 31st January - . . . twenty-four walkers and Paddy. Considering the conditions . . .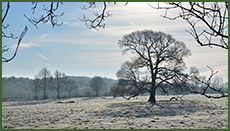 Tuesday 29th January - A very damp and chilly morning but we got back before the sleet set in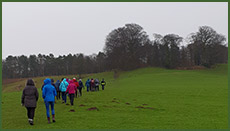 Thursday 24th January - A crisp morning walk as the snow was melting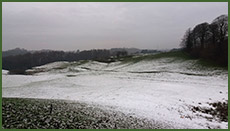 Tuesday 22nd January - It was a cold day - we hit the only dry spell between early morning sleet and latterly snow showers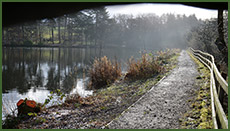 Thursday 17th January - Today we had thirty-five walkers and Paddy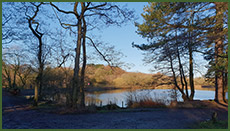 Tuesday 15th January - It was a clear, dry and pleasant morning for our walk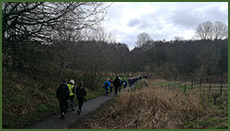 Thursday 10th January - thirty walkers for a misty morning but an otherwise pleasant day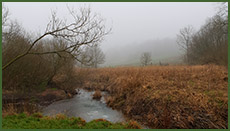 Tuesday 8th January - It was a nippy but lovely sunny day.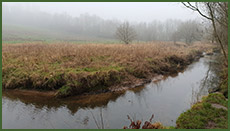 Thursday 3rd January - Today we had twenty-six walkers for a chilly morning with sunny intervals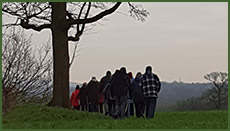 Tuesday 1st January - New Year's Day - The sun came out for us